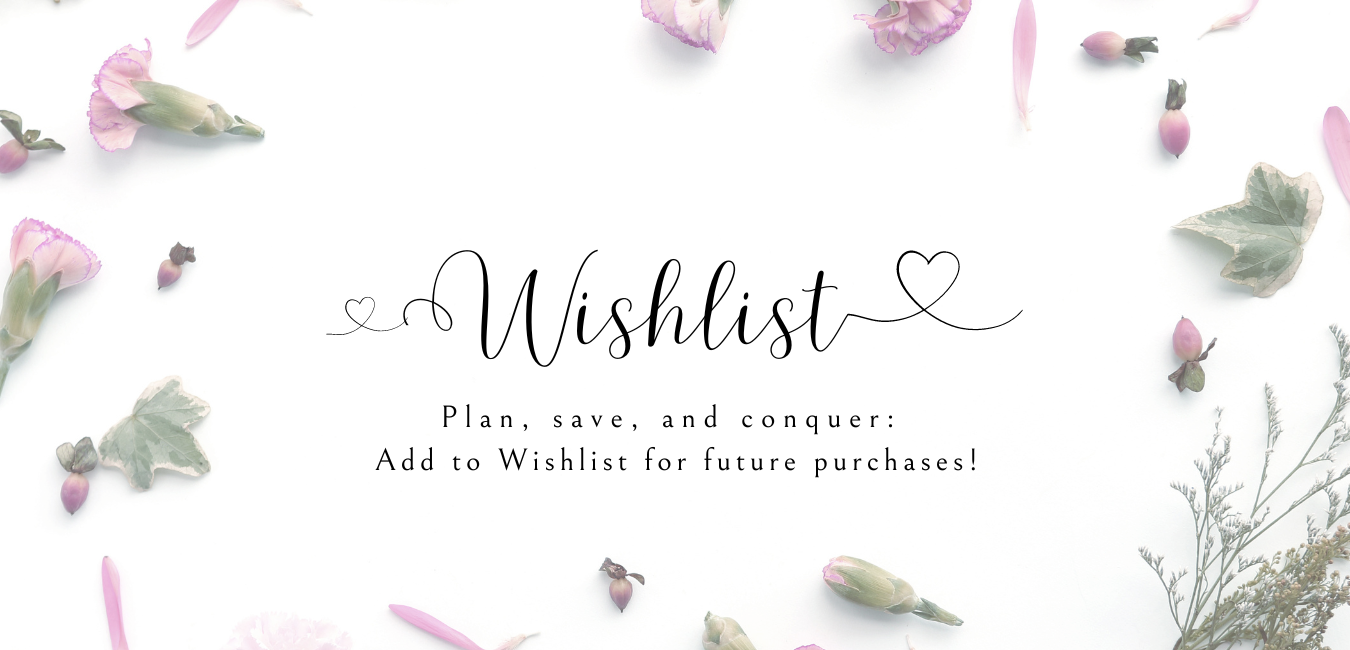 Welcome to our Wishlist! Here, you can create a personalized collection of your most desired items from our collections. Our Wishlist feature allows you to curate and keep track of everything that sparks joy in your heart.
Browse through our list of products, and add your favorites to your Wishlist. Save it for later purchase or share your Wishlist with loved ones, making it easier for them to find that perfect gift for you on special occasions.
Your dreams are just a click away. Happy shopping!